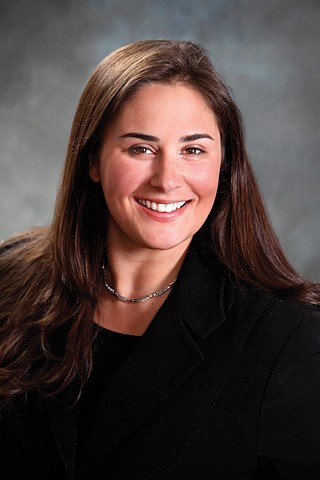 Maggie Coppens Esq.
Sales Associate Westwood Office
617-653-1377
781-235-9307

About Maggie
The ownership of Hammond has recently changed and we are now part of Coldwell Banker, one of the most impressive real estate organizations in the world. Our new owner appreciates the value of the Hammond brand name and we will now be doing business as Coldwell Banker Residential Brokerage - The Hammond Group. Our combined resources will provide an unmatched level of real estate marketing and brokerage services to everyone we have the pleasure to represent.
PLEASE click on this link to see my new website.
Maggie Coppens has advanced negotiation skills and experience with contracts, a direct result of her background as an attorney who has been barred in both state and federal courts for over a decade. As a Hammond agent, she relies on this experience to manage all facets of her clients' real estate transactions. Having worked with both property buyers and sellers since 2009, Maggie is comfortable assisting individuals throughout differing points of their real estate journeys, be they first time home buyers, downsizers, investors, and developers.
A New Jersey native, and Westwood resident, Maggie holds a Masters in Maritime Affairs from the University of Rhode Island, a Juris Doctorate from Roger Williams University, and a Bachelor of Arts from Union College. Active within the Westwood community, she volunteers for numerous organizations and she also serves as a board member of the Early Childhood Council.
Maggie looks forward to assisting her clients while utilizing her broad network of contacts throughout Westwood, the Eastern Seaboard, and beyond.